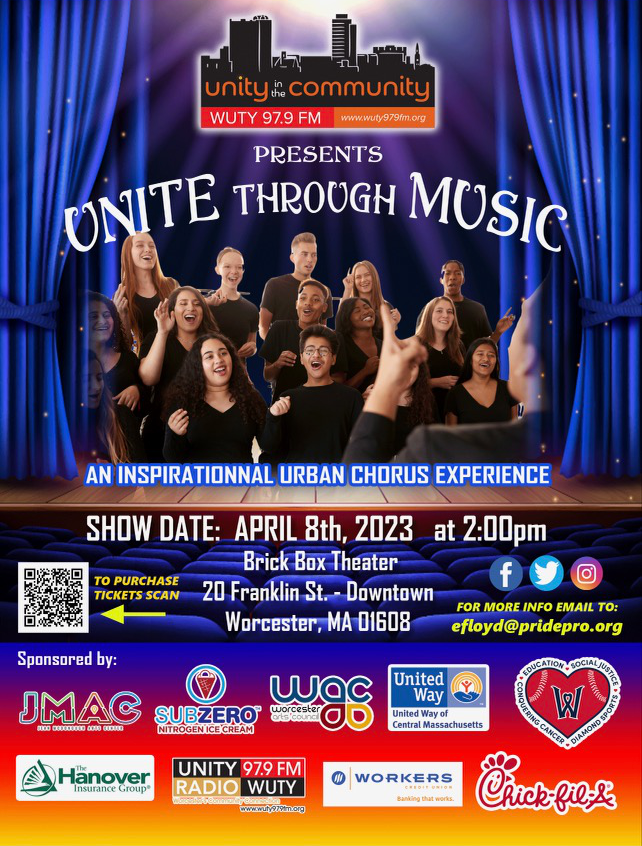 NEW LINKS HERE!!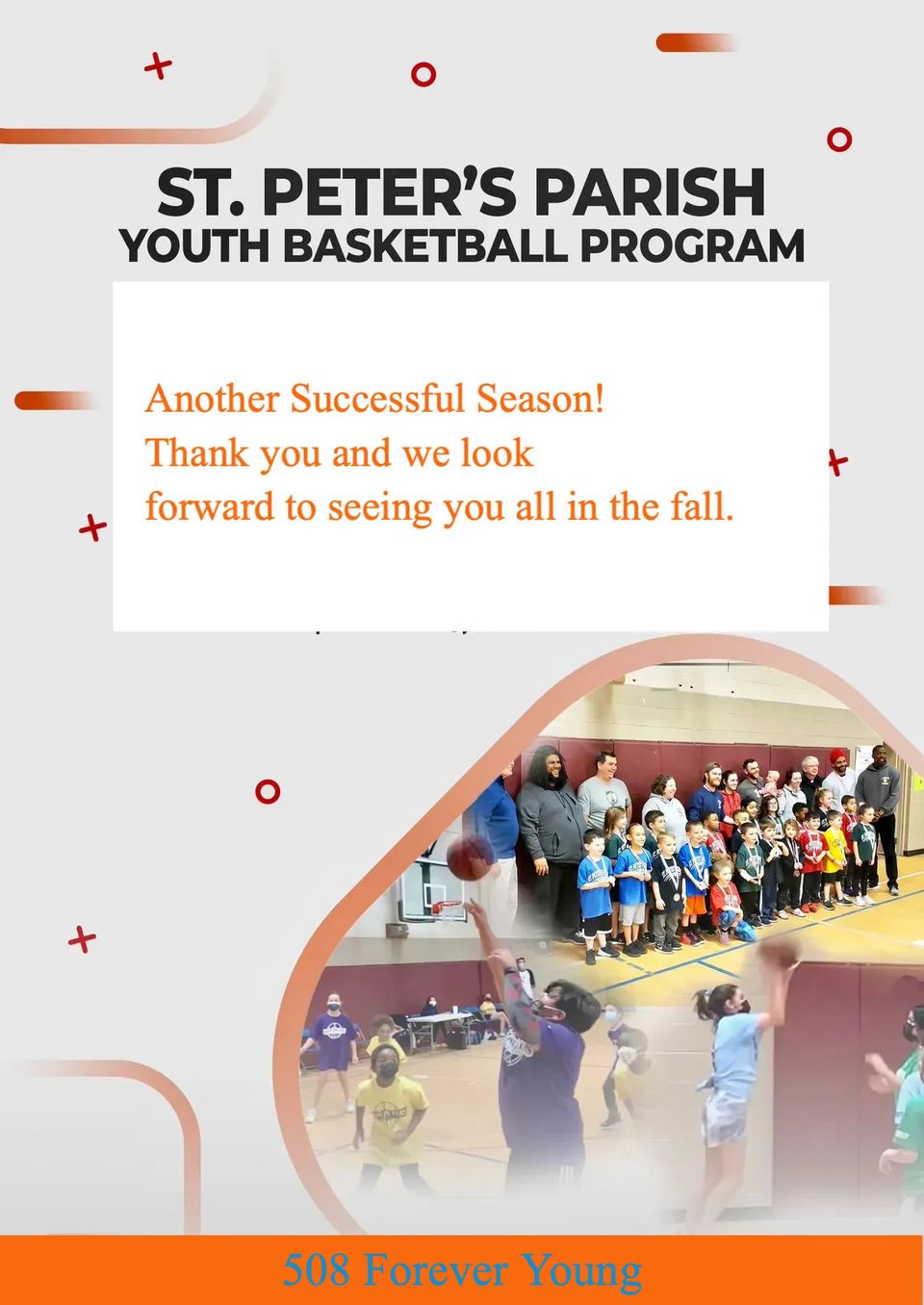 Hello everyone,
 
On behalf of St Peter's Basketball, we would like to thank all coaches, volunteers, players, parents and supporters for another success. season. The program has been around for over 30 years and would not be possible without you! Click the link  
https://youtu.be/4jw5TNK8KZk
 to see a recap of championship games and the banquet.
Thank you and we look forward to seeing you all in the fall.
Woodrow Adams Jr
St Peter's Basketball
929 Main Street, Worcester MA 01610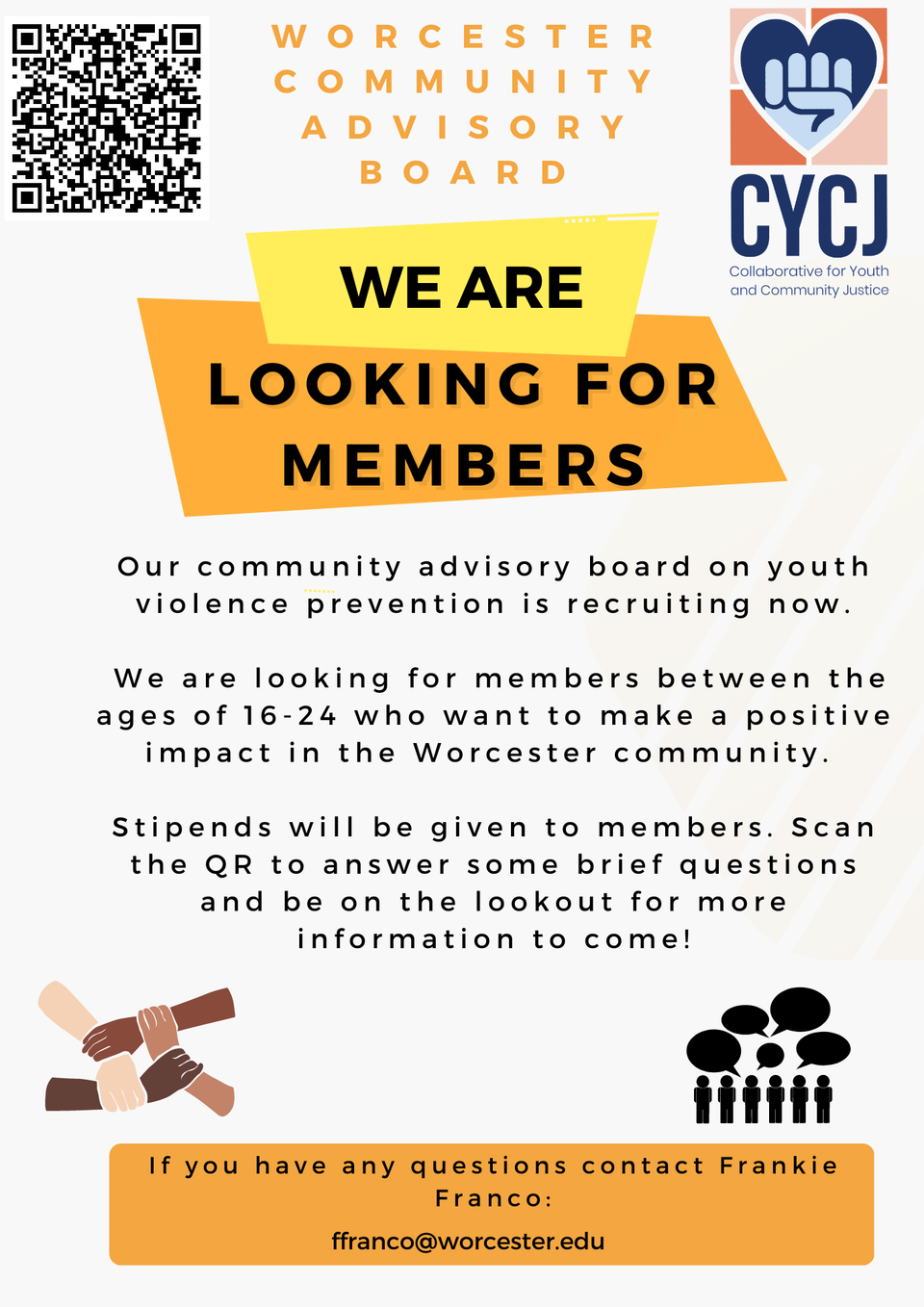 I am reaching out to announce a paid opportunity for youth to be a member of a Community Advisory Board (CAB).
Why are we creating a Community Advisory Board?
The 2021 Worcester Youth Violence Assessment concluded that to address racial inequities in youth violence causes and outcomes, there is a need for youth and community decision-making in the Worcester Youth Violence Prevention Initiative (WYVPI). This includes the creation of a Community Advisory Board (CAB) consisting of young people and community members affected by violence to set priorities for youth violence funding.
What are the goals for the Community Advisory Board? 
Once fully established, the primary outcome of the CAB would be to set priorities for Worcester's youth violence funding, including Shannon, SSYI, and other federal, state, and private funding. It would also advocate at the state level for needed changes in funding guidelines.
Starting with the 2021 Assessment, the CAB would be based on youth and community-defined visions for what it would mean to reduce youth violence in Worcester. It would fully consider a full range of strategies, and ensure youth and gang violence prevention and intervention are  well funded as suppression efforts.
What is the timeline for the Community Advisory Board? 
Over this winter and spring, we will be meeting to talk about youth violence in Worcester. We will review the recent youth violence assessment. Youth CAB members will determine funding priorities.  CAB will also help to create community agreements for the Worcester Youth Violence Prevention Initiative.  
Youth CAB members and adult organizers would receive stipends to support the work. 
Please spread the word amongst any youth who you think will be interested in having an impact on Worcester.
If interested please have them fill out a Google form below:
https://docs.google.com/forms/d/e/1FAIpQLSfzEZJIxWAo-9Gsw5nso8lHqlliVziXB0ipubZpPN4uDT7gKA/viewform
We'll reach out to schedule interviews either by phone, zoom, or in person depending on their preference.
If you have additional questions, please don't hesitate to reach out.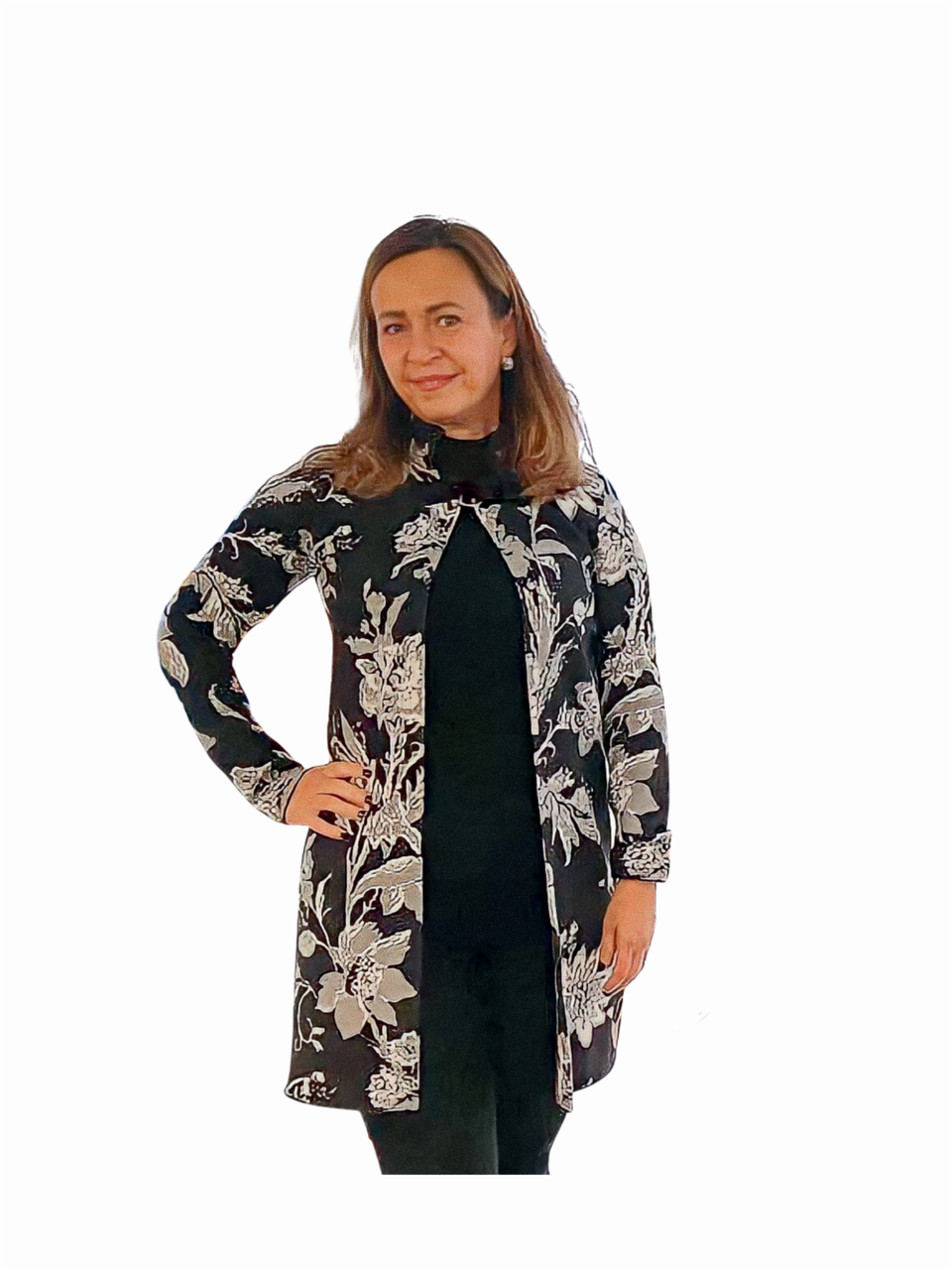 Greetings, Friends!
Join us Nov 1 in person (English)
or Nov 2 online (Spanish).
Kindly help us spread the word.
Nov 2: Monthly Cultural Reflection in Spanish
Una Solución Innovadora - Emprendimiento /
An Innovative Solution - Entrepreneurship,
con / with Ivette Olmeda, MBA
The HeartWell Institute warmly invites you to participate in our next Monthly Cultural Reflection with Ivette Olmeda, MBA, as our guest: Wednesday, November 2 from 6:00-7:30 pm, Zoom link at 
https://zoom.us/j/8705839068
 - Ivette will share Una Solución Innovadora - Emprendimiento/ An Innovative Solution - Entrepreneurship.
In her current role as a Worcester MassDevelopment Transformational Development Initiative Fellow, Ivette has organized and increased membership in the Main South Business Association of Worcester and has developed strategic plans to reuse vacant lots to improve walkability and vitality in the Main South neighborhood. This year Ivette was the recipient of the Worcester Business Journal2022 Power 50 in the Community Development Division.
The Monthly Cultural Reflection is free and online, the first Wednesday of every month,
6:00 - 7:30 PM [EST]. Find the Zoom link at 
https://zoom.us/j/8705839068
.
*************************
Les invitamos amablemente a nuestra próxima Reflexión Cultural Mensual con nuestra invitada especial para el mes de Noviembre la Licenciada Ivette Olmeda quien presentará: "Una Solución Innovadora - Emprendimiento. Miércoles, 2 de Noviembre de 6:00 - 7:30 pm (hora de Boston).
Enlace Zoom 
https://zoom.us/j/8705839068
 o visite nuestra página 
www.heartwellinstitute.org
. La Reflexión Cultural es gratis via Zoom.
En su cargo actual como MassDevelopment Transformational Development Initiative Fellow en Worcester, MA, Ivette ha organizado e incrementado la afiliación e Main South Business Association y la reutilización de lotes baldíos para mejorar la transitabilidad y la vitalidad en el barrio Main South. Este año Ivette fue galardonada con la distinción del Worcester Business Journal 2022 Power 50 en la División de Desarrollo Comunitario.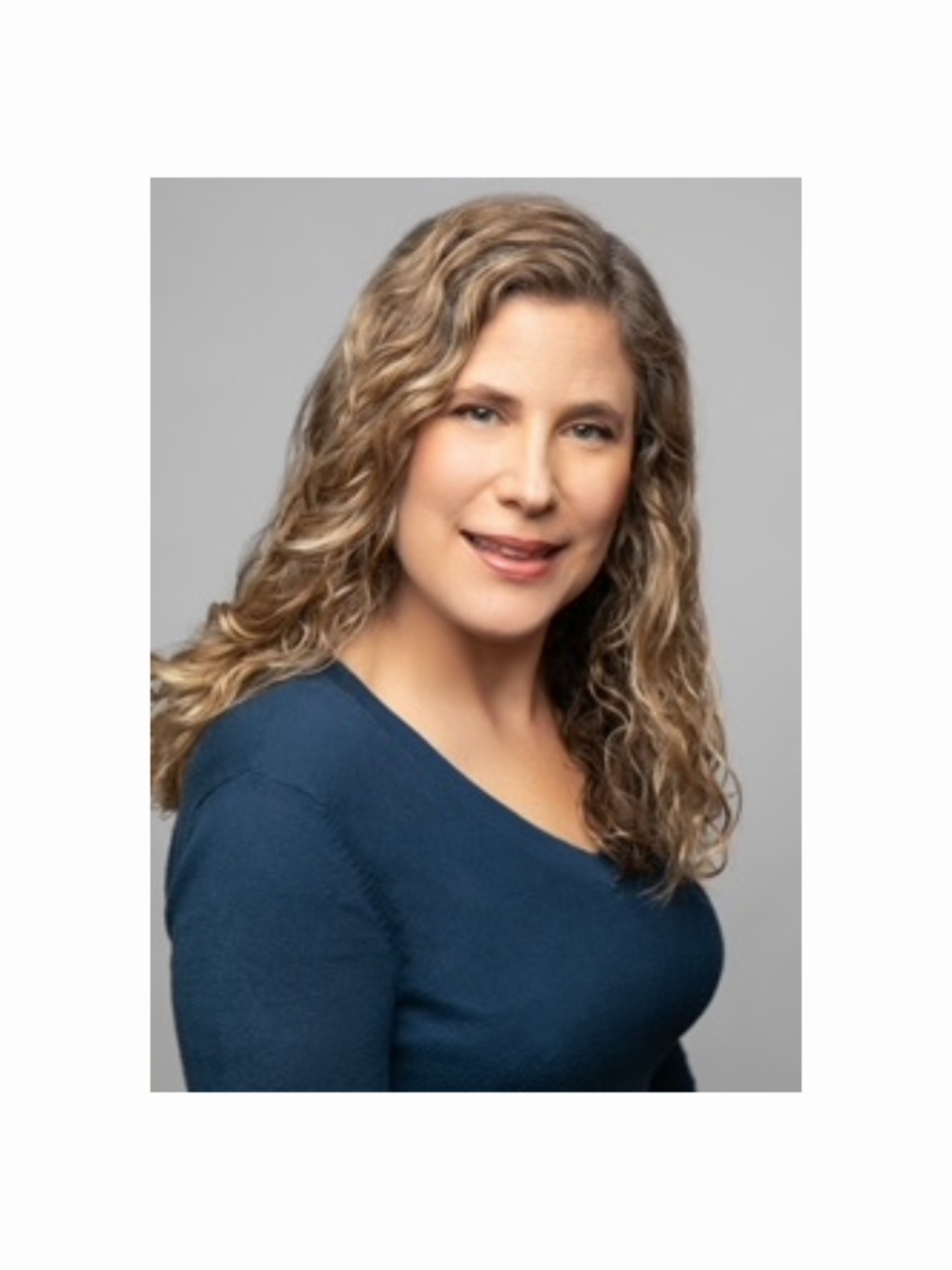 Nov 1: Free Monthly In-Person Meditation Practice
with Emily Marsick, PhD
Join us in person at The HeartWell Institute for our Free Monthly In-Person Meditation Practice with Emily Marsick, PhD. Tuesday, Nov 1, 6:00-7:00 pm. Theme: Gratitude.  
We invite you to dress comfortably and bring socks and a journal. Refreshments will be provided. There will be opportunities for meditation practice, reflective writing, and optional sharing. To reach our parking area, enter into your GPS 
10 Biltmore Road, Worcester
. Kindly register at 
https://www.heartwellinstitute.org/event-details/MonthlyMeditationPracticeNov
 or Just Drop In.
*************************
The HeartWell Institute amablemente le invita a nuestra Meditación Mensual Gratis - Asistencia en Persona - con Emily Marsick, PhD, los primeros martes de cada mes. El tema de Noviembre es La Gratitud. Martes, 1 de Noviembre de 6:00-7:00 pm (Hora de Boston).
Le invitamos a que su ropa sea cómoda, traer un par de medias si lo desea y una libreta para hacer notas. Café, te, galletas y frutas son ofrecidas después de la meditación. Despues de la meditación tiene la oportunidad de refleccionar sobre la guía y de compartir si así lo desea. Para estacionar en nuestro estacionamiento, inserte en su GPS 10 Biltmore Road, Worcester. Regístrese para asistir aquí:  
https://www.heartwellinstitute.org/event-details/MonthlyMeditationPracticeNov
 o simplemente venga y acompañenos. La guía de la meditación es proporcionada en Inglés.
REGISTER / REGISTRARSE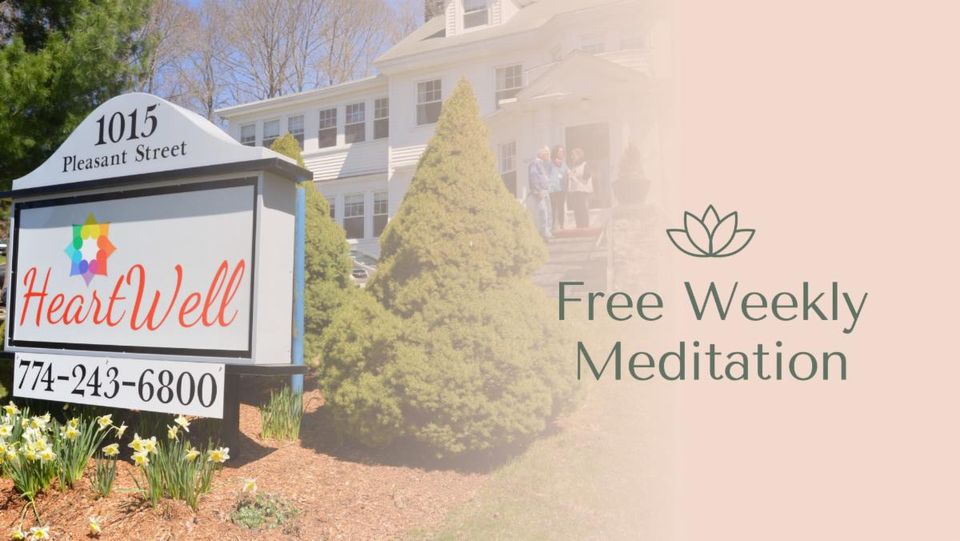 ¡Y recuerde nuestras meditaciones semanales y mensuales GRATIS!
And please remember our free weekly online meditations!
Community Mindfulness Meditation (English)
Every Thursday - ONLINE
11am - 12pm EST
Movimientos Suaves con Atención Plena en Español
Cada Sábado - EN LINEA
11am - 12pm EST
Práctica de Meditación Mindfulness (Atención Plena) en Español
Cada Miércoles - EN LINEA
7:45 - 8:45pm EST
Práctica de Meditación Mindfulness (Atención Plena) en Español
Cada Domingo - EN LINEA
9:30 - 10am EST
Reflexión Cultural Mensual en Español
Primer Miércoles de cada mes - EN LINEA
6 - 7:30pm EST
Monthly Mindfulness Practice (English)

First Tuesday of each month at The HeartWell Institute, starting Sept. 6
6 - 7pm EST
 
FaceBook :   Share This Email

Twitter:        Share This Email

LinkedIn:      Share This Email

WHAT:
Discussion and Q&A with Congressman Jim McGovern and Bill Browder, bestselling author of "Freezing Order: A True Story of Russian Money Laundering, Murder and Surviving Vladimir Putin's Wrath" and "Red Notice: A True Story of High Finance, Murder and One Man's Fight for Justice."
Stay in Touch:   
Hello,
I'm writing to personally invite you to
 join me and bestselling author Bill Browder at Worcester State University on October 13th at 4:00PM
 for a discussion about politics, corruption, and human rights violations at the hands of Russian President Vladimir Putin.
Browder was targeted by Putin because he helped expose one of the largest corruption cases in Russia's history—a $230 million fraudulent tax refund, orchestrated by Putin's inner circle, in order to enrich themselves at the expense of the Russian people. Putin jailed the accountant who blew the whistle, Sergei Magnitsky—ultimately he died in custody after being severely beaten—but Browder continues to tell his story, and his bestselling books have received acclaim for their gripping details of Putin's reign of terror.
Working with Browder and others, I demanded consequences for the corrupt Kremlin officials who killed Magnitsky. I introduced the 
Sergei Magnitsky Rule of Law Accountability Act
 which President Obama signed into law in 2012—sanctioning 58 individuals & 2 entities from Russia for Magnitsky's death & other human rights abuses.
This will be a fascinating discussion moderated by by Worcester State University Associate Professor of Political Science Dr. Anthony Dell'Aera. A Q&A will follow the discussion.
WHEN: 
Thursday, October 13th at 4:00PM
WHERE: 
Worcester State University
486 Chandler Street, Worcester, MA
Sheehan Multipurpose Room
*Parking available in garage. Follow signs for event parking.
Share on Facebook
 |  
Share on Twitter
 |  
Permalink
Submit survey to sign up for updates on my work in Congress.*
Good morning,
Is your kid(s) interested in working on his/her game before St Peter's 2022-23 season starts? I (Woodrow Adams) along with other coaches will be offering skills and drills workout sessions.

Sign up now by replying to this email or calling (508) 579-9557. Have a great week.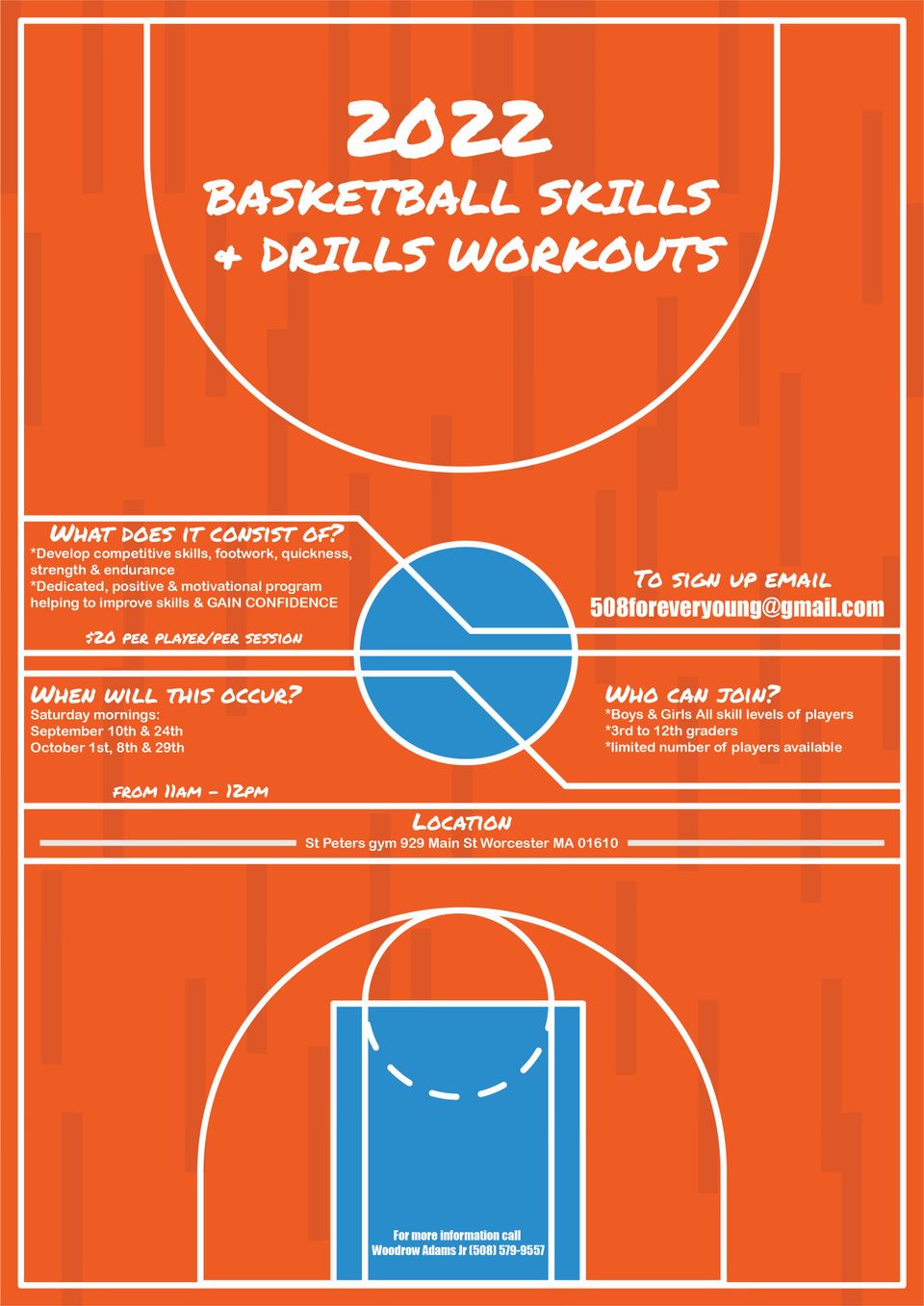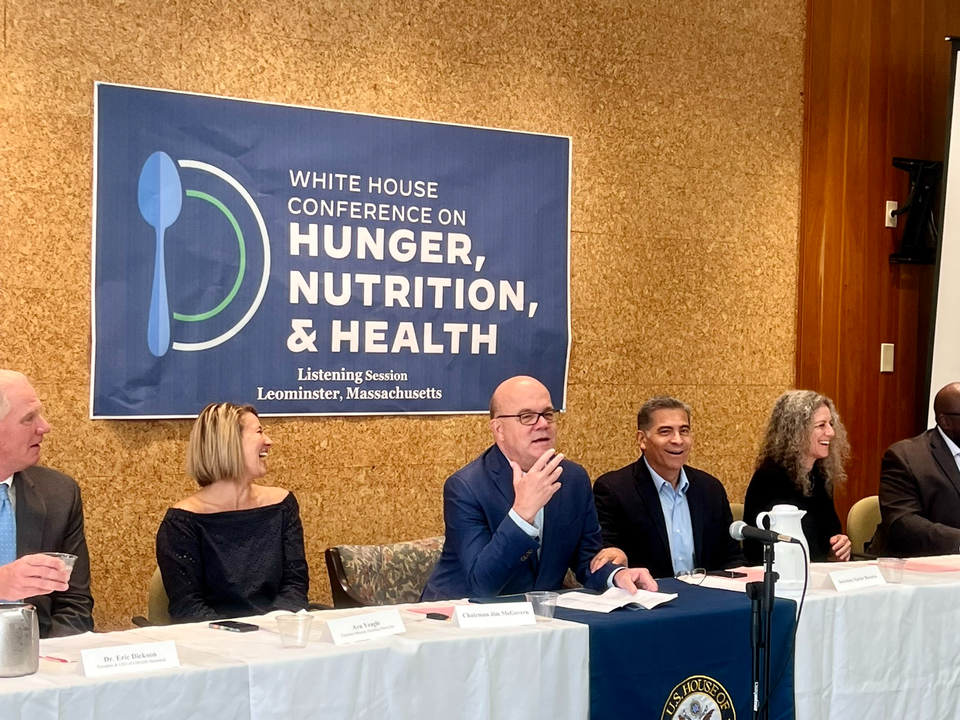 Last week, I had the honor of welcoming Health and Human Services Secretary Xavier Becerra to Leominster, where we hosted a roundtable to explore the connection between health, food and hunger.

Amazing organizations like Growing Places, The Spanish American Center, SproutChange, HEAL Winchendon, UMass and other health care partners from across the region were on hand to highlight the innovative work going on in the Montachusett Region and discuss with national leaders how their accomplishments can be replicated across the country.


As many of you know, for years, I've been calling for the White House to host a White House Conference on Hunger, Nutrition, and Health. The first and only White House conference on hunger was held in 1969 – the year we put a man on the moon.

Some major policy changes came of out that conference like the WIC program, an expansion of school meals, and even things like iodized salt and fortified breads and cereals. But it's way past time we held another conference.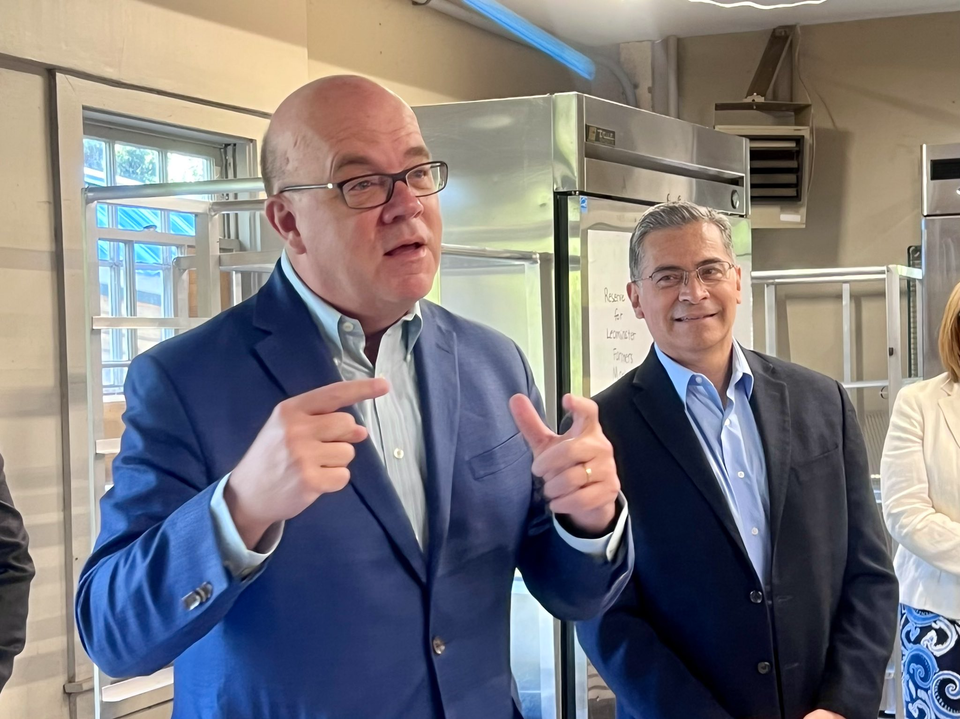 That's why I'm thrilled that the Biden-Harris Administration is finally hosting another conference in September.

We need to hear directly from people with lived experience – those who have faced hunger personally or who work on the ground at community organizations. We need to hear what really works, and what doesn't. Where the gaps are in well-meaning policies that sometimes, quite frankly, just miss the mark.


For example, for far too long, the issues of hunger and health have been too siloed. But we know these issues are inextricably linked. One of the main takeaways that I hope comes out of this conference is to finally recognize hunger as a health issue. And that Food is Medicine.

Which brings me to our roundtable with Secretary Becerra. With us were an incredible, inspirational group of people who had firsthand experience with a number of the innovative, forward-thinking programs that treat hunger as a health issue in the Leominster area.

It was truly incredible to hear some of the work they're doing as we put together our roadmap to end hunger for September's conference.


I was also able to talk to Secretary Becerra about my bipartisan Medically Tailored Home-Delivered Meals Demonstration Pilot Act, which establishes a 3-year pilot program to assess the effects of providing medically tailored home-delivered meals to individuals living with diet-impacted disease.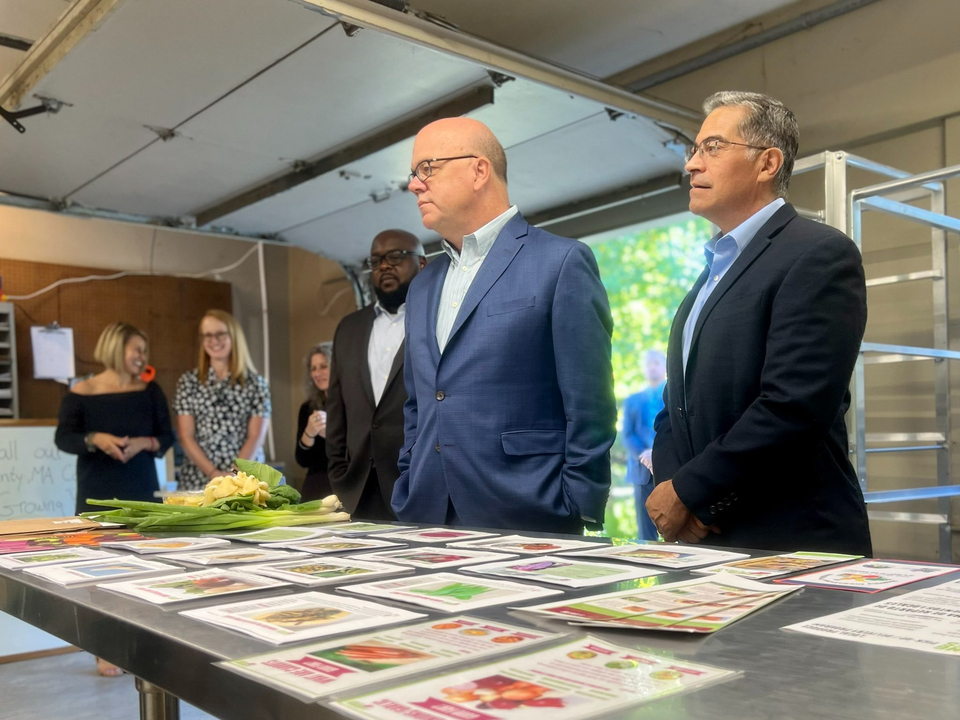 Growing up, my grandmother used to tell me an apple a day keeps the doctor away. I'll be honest, I didn't really listen to her back then. But now I realize that hidden in her saying was an important truth: What we eat plays a major role in our overall health.

Prioritizing healthy meals can help prevent costly hospital visits and expensive prescription drugs while lowering hospital admissions, improving outcomes, and saving money.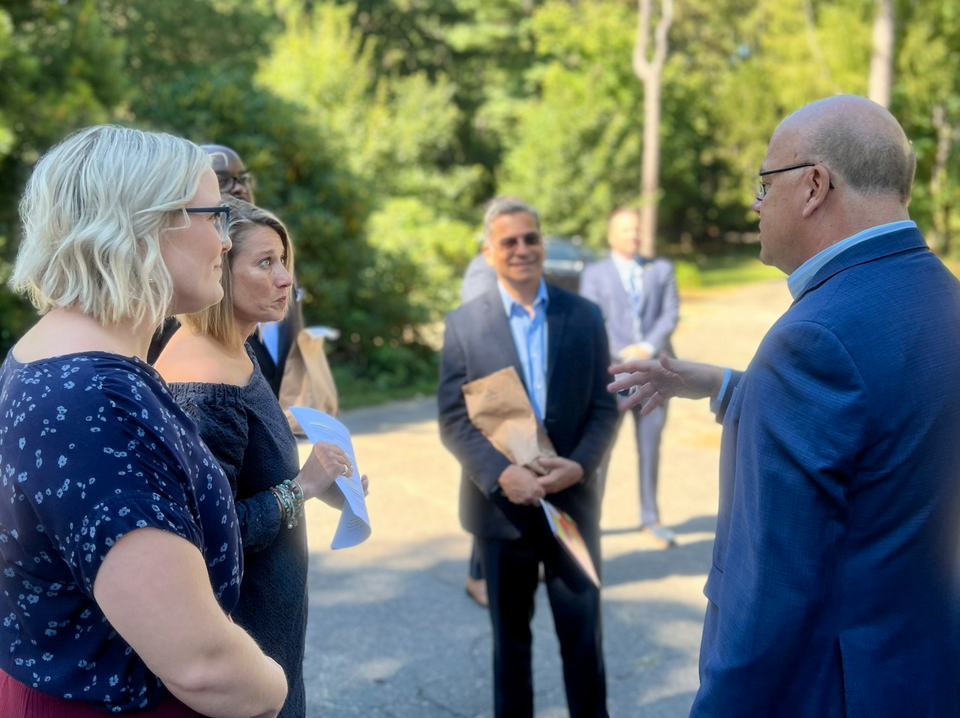 September's White House conference gives us a chance to think holistically about the issues of hunger, health and nutrition for the first time in a generation. After leading the charge to make this happen, I genuinely believe that this conference has the power to be transformational—resulting in smarter policies towards food, nutrition, and health that will pay dividends for years to come and lead to a healthier future for all Americans.

With Gratitude,

Jim McGovern
Member of Conress

I'm writing about today's radical Supreme Court ruling in the Dobbs v. Jackson Women's Health Organization case overturning the constitutionally protected right to an abortion.
This is a dark and heavy day in our nation's history, and a revolting decision from the court.

Six justices—five appointed by GOP presidents who lost the popular vote—voted to literally take away a fundamental constitutional right from the American people.

Two of them have faced credible sexual assault accusations.

One of them is married to someone who tried to overthrow the government.

Their decision makes a mockery of justice, and will further erode trust in the legitimacy of our institutions.

Where will the court go next? We don't have to look far. The GOP isn't even hiding their radical, far-right agenda anymore. They're coming for same-sex marriage. And LGBTQ rights. And birth control. And the right to privacy.

Don't take my word for it. In his concurring opinion, Clarence Thomas said the Supreme Court should "correct the error" established in Griswold, Lawrence, and Obergefell because those decisions are "demonstrably erroneous."

The hypocrisy is outrageous.

The same GOP saying that states shouldn't be able to set their own gun laws, now says that states should be able to outlaw abortion.

The same GOP pushing false narratives about vaccines now wants to put politicians in Washington in charge of women's personal medical choices.

The same GOP arguing against mask mandates is now arguing that women aren't in charge of their own bodies.

Before I'm a member of Congress, I'm a dad. I know many parents are struggling with the impact of this news for the autonomy of our kids and for every American. I'm enraged this generation will have fewer rights than the last. They deserve better from their country's leadership. The court has failed them.

And make no mistake: this decision will not impact all of us equally. It will have a disproportionate impact on Black and brown women, poor women, and those without the ability or means to travel to get the medical care they deserve.

Here's the bottom line: The rights of all women—and all Americans—are on the ballot in November.

I am working with my colleagues in Congress and the Biden administration to meet the urgency of the crisis and use all tools at our disposal from across the federal government to mitigate the incredible harm of this decision.

We must continue fighting for an America where abortion is safe and legal for everyone.

Radical Republicans—from Congress to the court—are not done stripping away freedoms. The GOP is defined by this extremism. We saw it on January 6 and we're seeing it today at the court. This decision must catalyze us to action.

It's up to all of us to keep fighting for what we believe in. We will not give up. We will not give in. We support women and we're not going back.

Sincerely,

James P. McGovern
Member of Congress
Washington, DC Office
408 Cannon HOB
Washington, DC 20515
phone: 202-225-6101
Worcester Office
12 East Worcester Street, #1
Worcester, MA 01604
phone: 508-831-7356
Leominster Office
24 Church Street, Room 27
Leominster, MA 01453
phone: 978-466-3552
Northampton Office
94 Pleasant Street
Northampton, MA 01060
phone: 413-341-8700
 
Press Release:
"ONCE WE AWAKEN OUR SOUL CRAVES THE LIGHT"
Worcester, MA: Today, Unity Radio 97.9FM would like to introduce our newest show:
The Susanity Life with host Susan T Ouellette.
Susan is a busy mom, an Author of a 5-book series on Amazon called "Messages from Your Inner Child, and a business owner. Susan comes to us with many years of life experiences that we believe can be used as tools in life. To possibly help others, "Get out of their head space"
Susan:
"I believe that everyone should have a life that they deserve. Filled with hope, peace, joy, and love"
Look; we all have stuff that we can't remove. That no matter how many times we try to Rise
Above the people, places and things that keep us searching for the answer we can't. The times
where instead of giving to yourself you continually forget about the person that matters "YOU"…
The Susanity Life: is a show where you can believe in your life once again, if you chose too. The
Truth is This is your journey. You get to decide what kind of life that you want, that you deserve.
During the show Susan will give you ideas, thoughts, hopes for a better way to remove the obstacles
we as human beings very often get stuck in. There will be guests who have Risen Above their
Challenges. Susan's hope is that using hers and others stories, You, can find a way to say:
THIS IS MINE TODAY!
Love & LightUnity Radio 97.9 Connecting Worcester StyleReach me at:
susanitylife@gmail.com
484 Main Street Suite 3, Sturbridge, MA 01518 •774-304-1006     
Facebook
. 
Instagram
. 
TikTok
YouTube
Linked In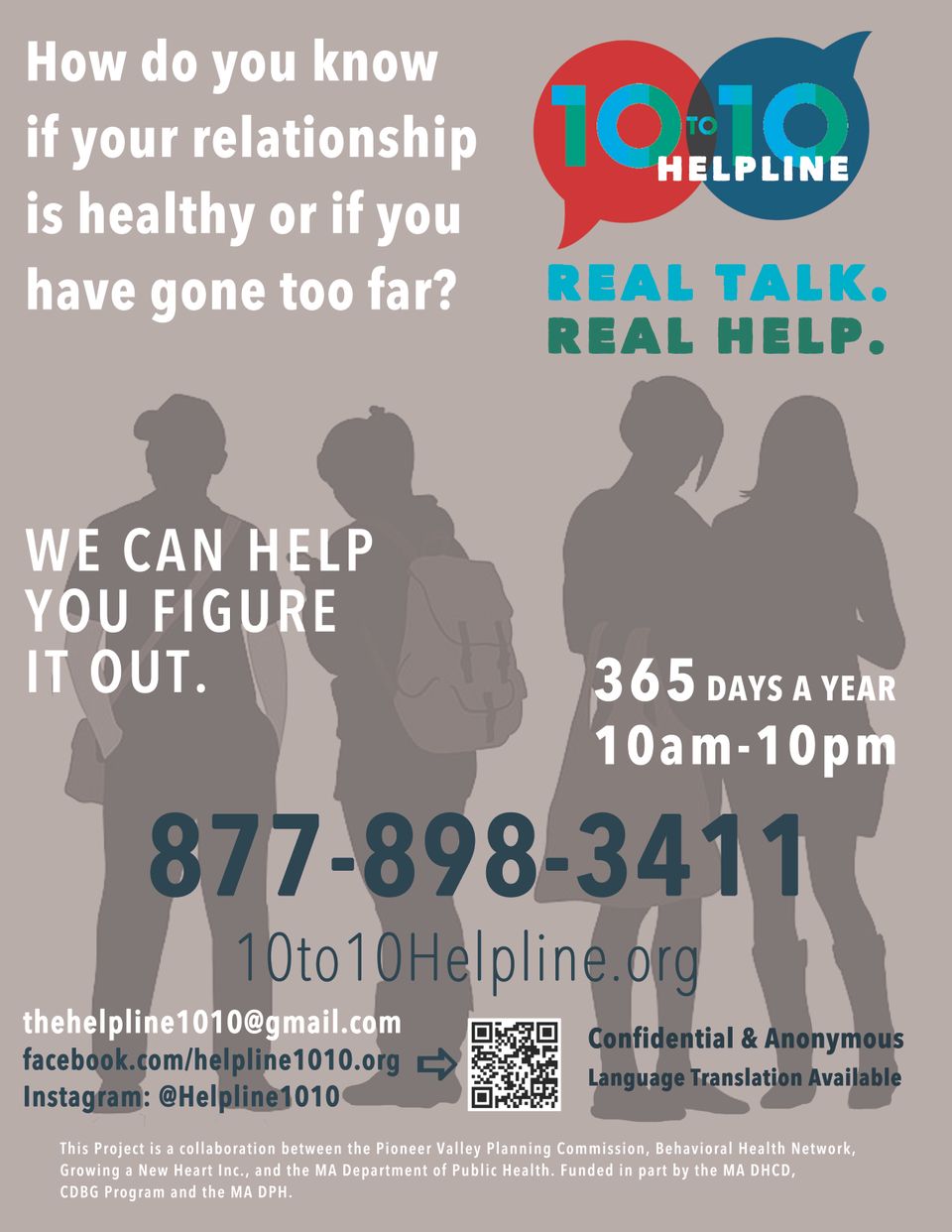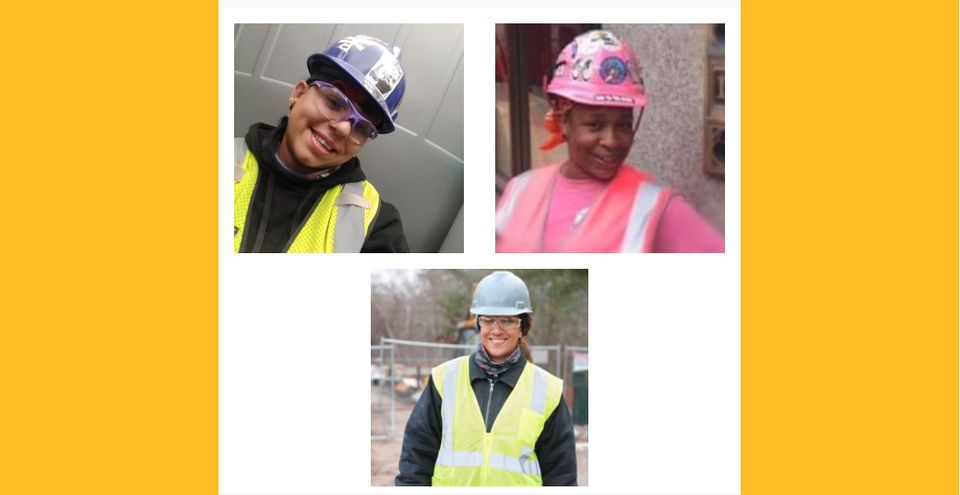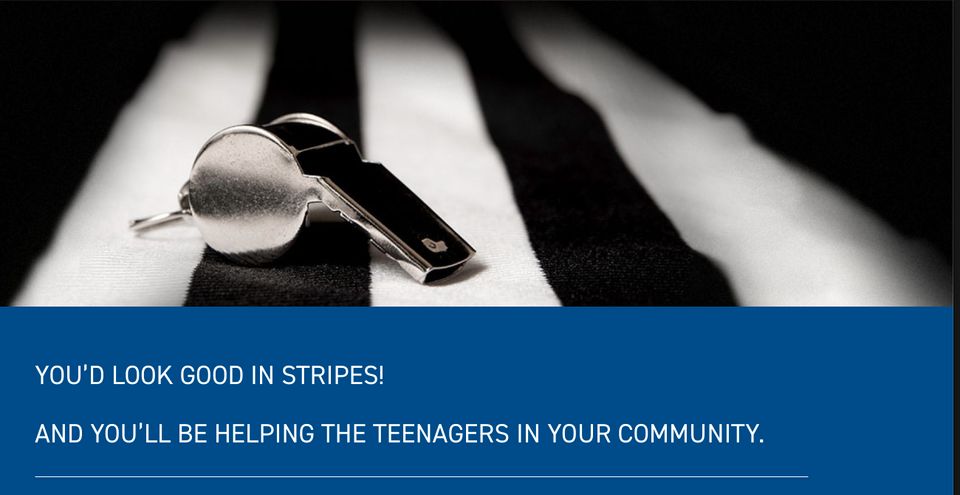 National Federation of State High School Associations
PO BOX 690, Indianapolis, IN 46206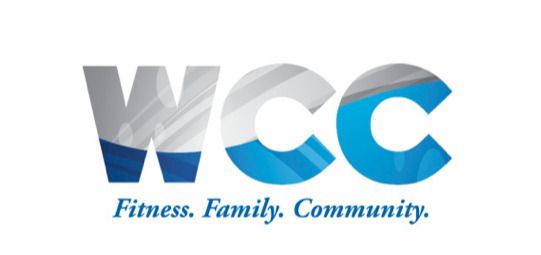 Tips, Tricks & RemindersPlease Wear Your Mask Over Your Mouth & Nose
Due to COVID-19 health and safety guidelines and to ensure your safety and for ours, we please ask that all members and guests wear a face covering or mask at all times in the Whitin Community Center.
Your mask or face covering MUST cover your nose and mouth. If a mask is being worn improperly, staff will politely remind you to wear your mask to cover your nose and mouth. Thank you for your understanding.If you, a family member or guest do not have a mask or face covering, it's not a problem, we have masks available at the Members Services Desk for you! Just ask.TRICK! Wear glasses over your maskor face covering to prevent fogging!"My husband and I always tell our friends what a great job the [Whitin] Community Center has done with all the COVID-19 restrictions in place, and how hard you all worked to ensure that we are safe." - Nancy R., WCC MemberSupersaas & Arrival Time
We are so excited to be expanding our Supersaas online reservation system at WCC! You will use Supersaas to make your reservation(s) for your favorite daily exercise options including; Aqua & Floor Aerobics classes, the Fitness Room, Lap Swim & Adult Exercise Swim times, Open Recreational Swimming & Basketball, Racquetball & Pickleball, Spin & more! Reservations can be made 48 hours in advance of the class and are reserved for Members only.
If you have not already set up an account with Supersaas, please follow the instructions by clicking the red button labeled "
Supersaas Information
".
Please remember to arrive no more than
10 minutes
before your scheduled class or activity. Due to Massachusetts State Regulations we are unable to have members and guests waiting inside or outside for a program to prevent congregating.
Supersaas Information
Supersaas Login
TIP! We now have two tablets in the Lobby for reserving your space for classes and activities in Supersaas, and Daily Pre-Screening.Waiting For Your Class Or Activity
Massachusetts State Regulations prohibits customers from waiting in groups inside or outside a business to prevent congregating.
We ask that members and guests arrive at the WCC
NO MORE
than
10 minutes
before your scheduled class or activity to prevent congregating.
If you arrive more than 10 minutes prior to your class or activity, staff will politely ask you to please wait in your car. Thank you for your understanding.Fast Lane!
Do you always register through Supersaas for your class online?
Have you completed your one time COVID-19 Waiver?
Do you complete your daily Pre-Screening online before you come in?
Do you have your WCC Membership Card to scan in?
If you answered YES to all 4 of these questions you qualify for our Fast Lane!
Simply walk into the WCC using the Main Entrance, follow the purple and white "FAST LANE" signs & floor arrows to the far side of the Member Services Desk. Then scan your WCC Member Card, receive your color coded wrist band from a Member Services Representative for your activity or class, and you're off!
In the Lobby when you arrive for your class or activity, please stand on the
green check marks
to ensure social distancing while checking in at the Member Services Desk. Each check mark is 6ft apart.
REMINDER! Please be sure to scan your membership card in upon arrival, and out when leaving the WCC."I came to the [Whitin] Community Center for Lap Swim last week and I am so impressed with how well you are running the facility in the face of a pandemic. It felt very clean and safe!" - Nora S., WCC MemberPractice Social Distancing
For practicing social distancing throughout the WCC, please remember to keep a safe distance, at least 6ft between you and another member or guest.
In the Lobby when you arrive for your class or activity, please stand on the green check marks to ensure social distancing while checking in at the Member Services Desk. Each check mark is 6ft apart.
In the fitness room and in classes, please make sure there is 14ft between you and the next member or guest.
COVID-19 Waiver
All Members, guests and customers must complete this form prior to coming to the WCC. You will only be required to complete this from once.
NOTICE: THIS IS A LEGALLY BINDING AGREEMENT. Read this document carefully and in entirety. By signing this agreement, you give up your right to bring a court action to recover compensation or obtain any other remedy for any personal injury or property damage however caused arising out of your participation in George Marston Whitin Memorial Community Association, Inc. ("WCC") Activities and Programs, now or at any time in the future.
COVID-19 Waiver
"I am super impressed with how "normal" things are looking even with all the new regulations." - BVCP Parent
Daily Prescreening Tool
Daily Prescreening Tool
Due to the COVID-19 Pandemic and based on Commonwealth of Massachusetts, Department of Early Education and Care, Department of Public Health, and CDC guidance, the Whitin Community Center is requiring everyone coming to WCC to complete a DAILY SCREENING BEFORE arrival.
To complete the DAILY SCREENING either use this link, 
https://qrco.de/WHITINCC
 or the QR Code using a Personal Computer, Tablet or Smartphone. (Access to the questionnaire does require an internet connection or wireless access).
Thank you for helping us control the spread of COVID-19, helping to keep you and everyone safer.
For more information, please visit our website under COVID-19 Guidance & Reopening.  
https://www.whitincommunitycenter.com/schedules/covid-19-guidance-reopening/
Whitin Community Center
60 Main St. Whitinsville, MA 01588
508.234.8184
www.WhitinCommunityCenter.com
Visit Our Website
 ‌ 
‌ 
‌ 
‌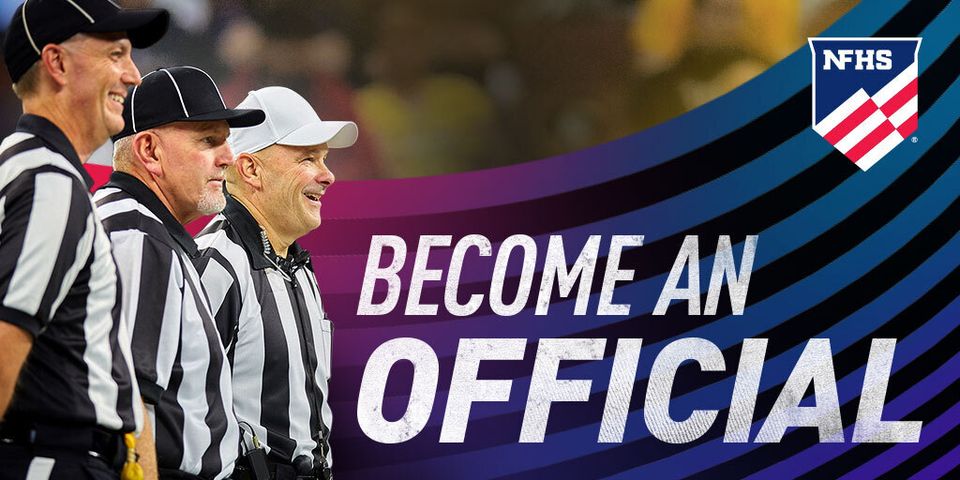 Stay in shape. Meet new people. Earn extra money. Make a difference. These are just a few of the reasons you should become a high school official. Click below to help fill the critical shortage of officials in every sport in our state! 
#BecomeAnOfficial